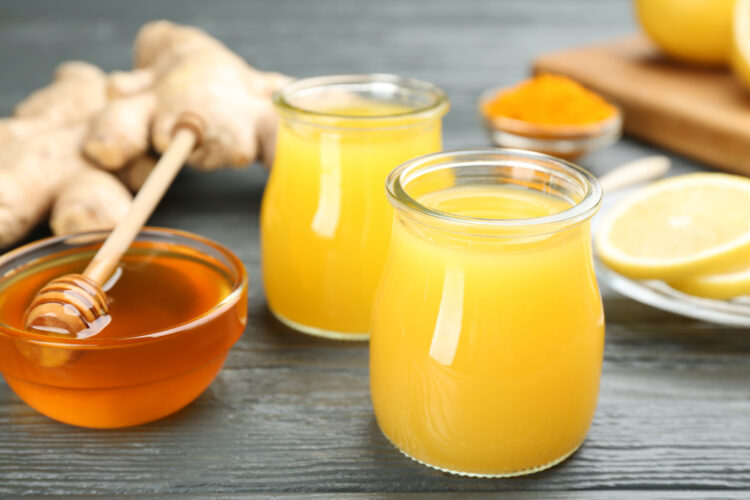 While the pandemic has shone a spotlight on health and wellness, boosting your immune system has always been an important part of staying healthy. Incorporating immunity-boosting ingredients into your drinks is an easy way to support your immune system on a daily basis.
Immunity-Boosting Ingredients
When crafting beverages to boost your immune system, there are some natural juices and flavors that have immunity-enhancing nutrients you can incorporate into your daily diet, including:
Citrus fruits: Everyone knows that Vitamin C helps build up your immune system, and that citrus fruits are high in Vitamin C. Grapefruits, oranges, lemons, limes, tangerines, and clementines are all delicious and natural sources of Vitamin C that you can add to your drinks on a daily basis.
Other fruits: Drinking — and eating — the rainbow really does help with general wellness. Papaya, apple, and kiwi, among other fruits, all provide vitamins that help fortify your immune system.
Yogurts: Whether you add kefir or Greek yogurt to a smoothie recipe, yogurts contain probiotics that can help your cells maintain an antimicrobial barrier. Yogurt also contains vitamin D, which helps regulate the immune system.
Ginger: Ginger provides a variety of health benefits, including reduced inflammation and nausea, which is why it's also another popular ingredient for people who are either sick or at risk of getting sick.
Turmeric: If you're making a tea or a latte, incorporating turmeric brings great color and a variety of health benefits — turmeric is both an immune booster and an antiviral.
—
Monin Immunity Boost
Using natural ingredients to boost your immune system is great, but sometimes you just don't have the time. That's why we created Monin Immunity Boost. Our immunity-boosting product contains a blend of essential vitamins, minerals and antioxidants that instantly delivers a fortifying combination of Vitamin C, Vitamin D, Zinc, Elderberry and more.
How to Use Monin Immunity Boost
While we have specific recipes listed below, you can easily add Monin Immunity Boost to any iced beverages like lemonades, iced teas, sparkling waters, mocktails as well as blended beverages like smoothies.
Since it's a liquid, Monin Immunity Boost is easier to mix into drinks compared to a powder. 2 pumps is the recommended serving size, but you can add a "double shot," – or 4 pumps – to soft drinks.
Due to its slight citrus flavor, adding a fresh squeeze of lemon can be a great complement to many beverages that would easily blend the product.