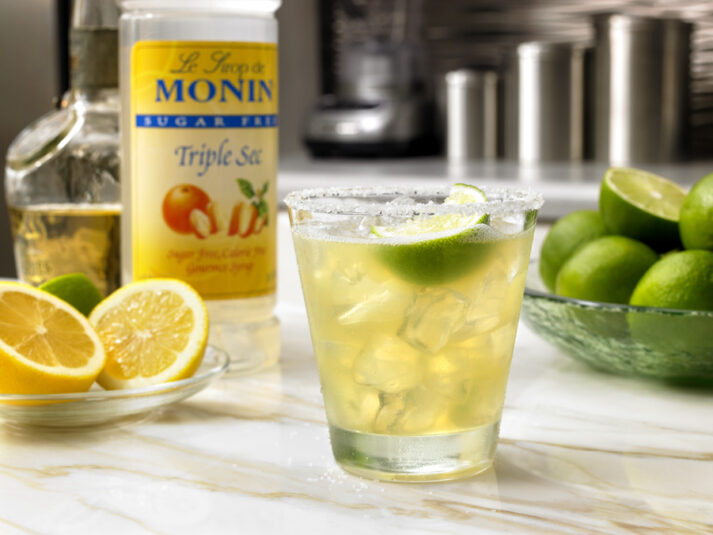 What comes to mind when you think Margarita? Beach, Sand, Sun, Summer, Tacos, or even a Girl's Night Out? Margaritas that are made well should be balanced, with the perfect blend of sweet and salty (like a vacation in a glass!) This is one of my favorite drinks, no matter the occasion, even if I am just at home during a quarantine… aka a Quarantita!
Margaritas can be made with a variety of different flavors and blends. Can't decide which Quarantita flavor to sip on? I am here to help! I frequently get asked what my favorite Margarita is, and my go-to is simple, it's a classic Skinny Margarita on the rocks with Monin Sugar Free Triple Sec. If you want to save the calories for an extra fajita, this is your perfect 'Rita!
When I need some spice in my life and especially on Taco Tuesday, I enjoy sipping on a Spicy Pineapple Margarita. I do like a little extra heat, so at times will add a pump of Monin Jalapeño Concentrated Flavor. Living in Texas, I quickly learned, the more heat, the better!
If I am really feeling like I should be lounging on a beach vacation when it is sunny and 95 degrees outside, you'll see me with a Dragon Fruit Margarita in hand, one of the newest available flavors. This exciting new flavor is also the Monin 2020 Flavor of the Year!
Check out the recipes below and don't forget, these can also be served blended with ice for a Frozen Quarantita, if that's your preference.
Keep calm and Margarita on! – Emily P.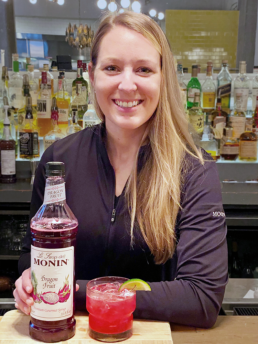 Check out our complete collection of at-home recipes here. Follow us on Instagram or Facebook for even more recipe inspiration. Share your creations using #MoninAtHome for a chance to be featured!