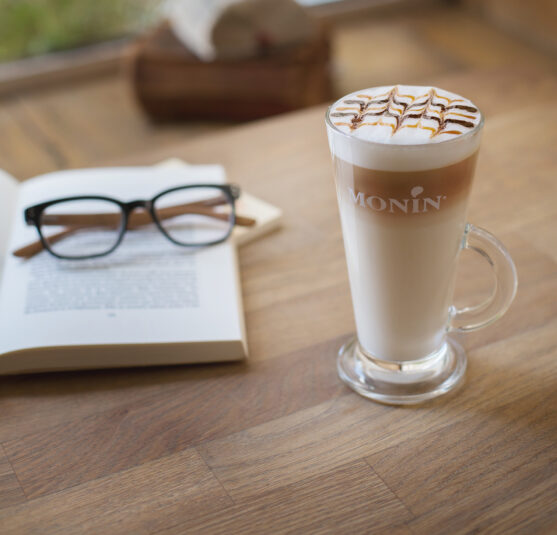 We're all adjusting to our new routines, but if you're anything like me, coffee is still an essential part of every morning! Being under quarantine sure has me missing my local café. Thankfully, with the help of Monin flavorings, creating café-inspired drinks is possible without leaving the comfort of home. Simple recipes, with simple ingredients, and no fancy equipment necessary. Create delicious lattes, perfect iced coffees, and refreshing iced teas in your own kitchen.
Until we're able to visit with our favorite baristas again, use these tips & techniques to bring the coffee shop home with you:
No Espresso Maker? No problem! If espresso isn't available, a ¼ cup of triple-strength coffee can be substituted for 2 shots of espresso. Learn more here: Espresso Substitute
No Milk Frother? Try this trick! Pour 4 oz. of whole milk into a shaker tin. Cap and shake vigorously for 30 seconds, then pour into a microwave safe mug and microwave for 30 seconds. Learn more here: Steamed Milk Substitute
Below are few recipes to get your 'be-your-own-barista' journey started, enjoy! – Angela
Check out our complete collection of at-home recipes here. Follow us on Instagram or Facebook for even more recipe inspiration. Share your creations using #MoninAtHome for a chance to be featured!