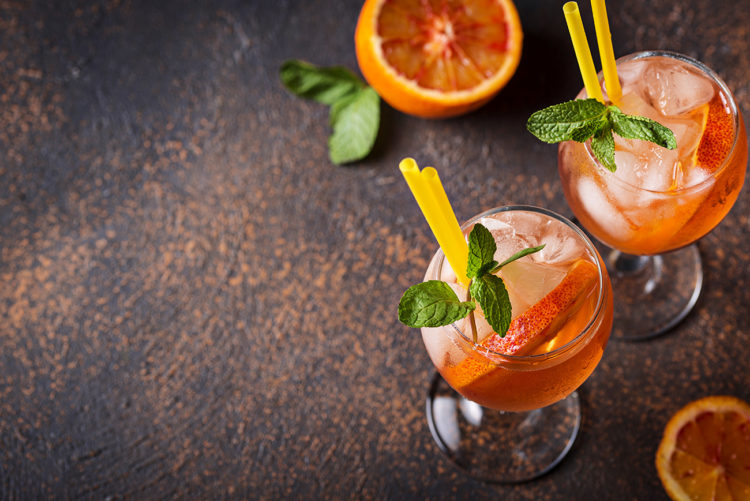 The Aperol Spritz took the crown for drink of the summer. With its bitter notes and citrusy punch, accentuated by brisk bubbles, it's no wonder this 1950's classic made the ultimate comeback. Traditionally made with 2 parts Aperol, 3 parts Prosecco and 1-part club soda, the Aperol Spritz is a light and refreshing low-ABV cocktail. Aperol, a bitter Italian aperitif, has been around since 1919. Prosecco, also originating from Italy, has seen a tremendous spike in popularity in recent years partly due to trending sparkling wine cocktails, like the Aperol Spritz.
Not ready to say goodbye to this luscious summer staple just yet? You don't have to because we're transforming the drink of the summer into a fall favorite you'll be sipping on now through winter. By adding a splash of Monin Blood Orange Purée, the Aperol Spritz boasts even bigger and bolder citrus flavor that is perfect for the changing seasons. This twist on a classic is definitely one you'll want to serve at your fall and winter brunches, or upcoming holiday gatherings! -Angela
View our complete collection of flavorings here.