Flavor Kitchen
Keep track of all the latest tips, trends and up-to-the minute product information from our Clearwater Beverage and Marketing team. This is the place to check for the hottest, the latest and the best flavors for all things drinks and culinary.
Lavender Libations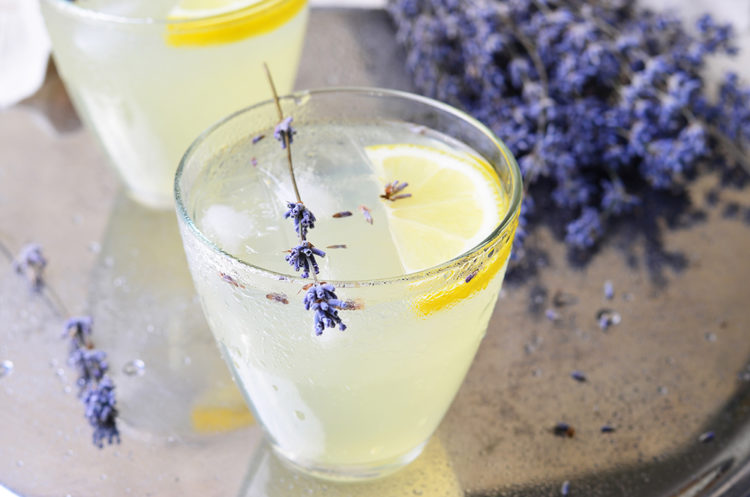 Floral flavors are some of my favorites. I can't seem to resist the bold aroma and subtle sweetness they deliver. This is especially true of our Lavender Syrup. Flowery may not be for everyone, however, when paired with a familiar flavor and used with the notion that a little bit goes a long way, you can make some incredibly balanced cocktails. Lavender pairs especially well with fruity flavors, sour citrus and earthy sweeteners such as honey or agave. Though still months away, these lavender libations are as fresh as the first blooms of spring. Enjoy! - Angela
View our complete selection of flavorings here.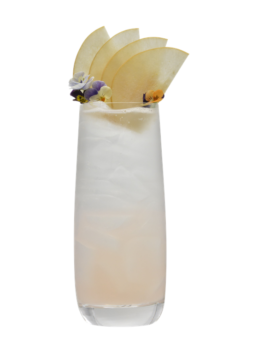 Ingredients
Garnish:
Edible Flower(s), Pear Slice(s)
Preparation
Combine ingredients in shaker in the order listed, except sparkling beverage. Cap and shake vigorously. Strain into chilled serving glass. Top with sparkling beverage. Garnish.
. . .

Ingredients
Garnish:
Fresh Lavender Sprig, Lemon Slice, Sugar Rimmer
Preparation
Shake ingredients without ice. Add ice and shake to chill. Strain into chilled serving glass.