Flavor Kitchen
Keep track of all the latest tips, trends and up-to-the minute product information from our Clearwater Beverage and Marketing team. This is the place to check for the hottest, the latest and the best flavors for all things drinks and culinary.
Fire Up The Grill For Father's Day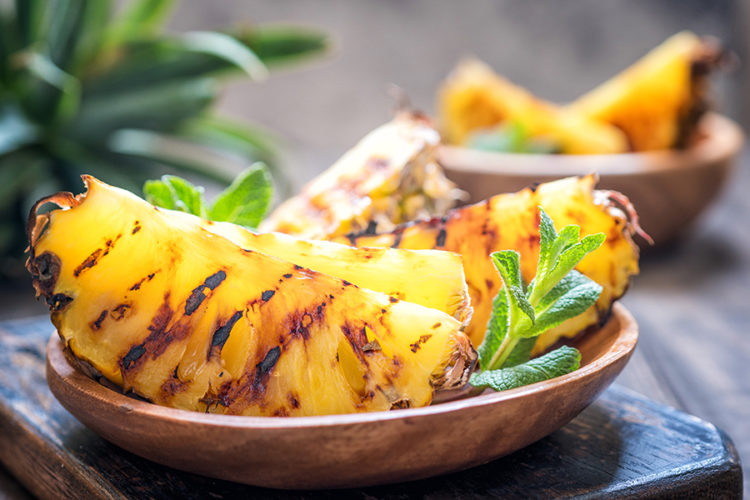 With Father's Day this weekend, why not share something with Dad that never goes out of style. A classic cocktail, but with a summer twist! A new favorite of mine packs a punch with not only flavor, but also presentation. Garnished with grilled pineapple, the Smoked Pineapple Mojito is a refreshing drink with a bold, authentic smokiness Dad will appreciate. Another recipe that Dad will surely love is the BBQ Pineapple Shandy. This taste bud-quenching beer cocktail has a hint of charred pineapple and just the right amount of citrus. This Father's Day, fire up the grill and show Dad he's not the only one that can master smoky flavors. Cheers! - Angela
 
Preparation
Fill serving glass full of ice. Place ingredients into bottom of mixing glass and muddle. Fill mixing glass 2/3 full of ice and pour remaining ingredients in order listed. Cap, and shake and strain into serving glass with ice. Add garnish, and serve.
. . .

Preparation
Fill serving glass full of ice. Pour ingredients into serving glass in order listed. Pour mixture into mixing tin and back into serving glass to mix. Add garnish, straw, and serve.
. . .