Flavor Kitchen
Keep track of all the latest tips, trends and up-to-the minute product information from our Clearwater Beverage and Marketing team. This is the place to check for the hottest, the latest and the best flavors for all things drinks and culinary.
National Strawberry Month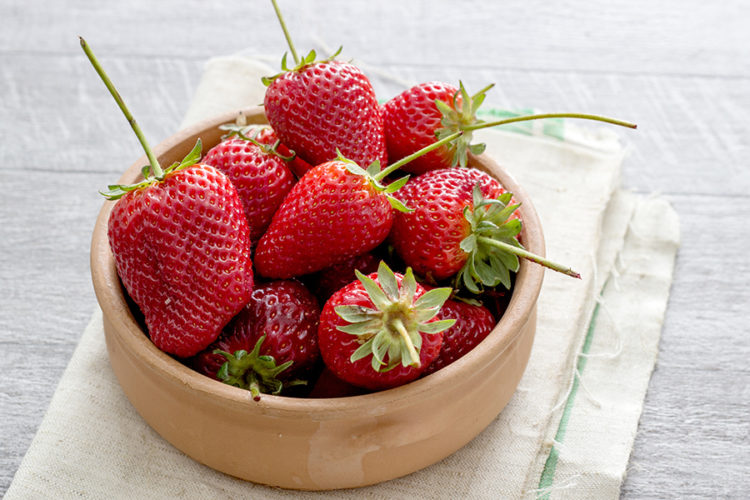 Did you know that May is National Strawberry Month? Who doesn't love these delectable red berries? Strawberries are a versatile fruit that can be used in almost anything, from culinary to beverages. This month, we've got you covered with a few berry-filled recipes to try. Our Strawberry Compote makes the perfect summer dessert tart or cheesecake topping. If you're looking for a beverage, try a couple of my favorites, Springtime Sparkler or Strawberry Fields. Each of these decadent cocktails will give you that bold berry taste and fruity aroma you crave. You can't go wrong with these tiny, but mighty berries and they are sure to add just the right amount of sweetness to your menu. So what are you waiting for? It's time to create and indulge in National Strawberry Month! - Shelby
View our complete collection of products here. 

Yield:

Approximately (2 Cups)
Ingredients
Garnish:
Preparation
Place half of berries with the sugar and water into a saucepan.
Cook over medium high heat for about 10 minutes until the liquid is evaporated.
Reduce heat to medium and add the Monin Strawberry Puree.
Simmer for 5 minutes stirring frequently.
Remove from heat.
Stir in remaining cup of strawberries.
Serve warm.
. . .
 
SPRINGTIME SPARKLER
Ingredients
Garnish:
Fresh Strawberry, Lime Wheel
Preparation
Combine ingredients in shaker in the order listed, except sparkling beverage. Cap and shake vigorously. Strain into chilled serving glass. Top with sparkling beverage. Garnish.
. . .
 
. . .