Flavor Kitchen
Keep track of all the latest tips, trends and up-to-the minute product information from our Clearwater Beverage and Marketing team. This is the place to check for the hottest, the latest and the best flavors for all things drinks and culinary.
Blood Orange Season
And the streets ran red with blood… blood orange that is.  Surprisingly, from January through the end March, blood oranges are at the height of their season.  These brightly colored (some would say raspberry colored) tangy and tart oranges are perfectly suited to deliver a well-balanced cocktail with a spectacular show of bright, rich color.  I particularly enjoy the nod toward the warmer months that citrus provides, as well as the crisp finish you feel when drinking these cocktails.  The Moro Bitter Fizz is one creation of mine that I hope will enlighten your spirits as you endure the long slog toward spring and summer. Enjoy!   - J. Ruth
---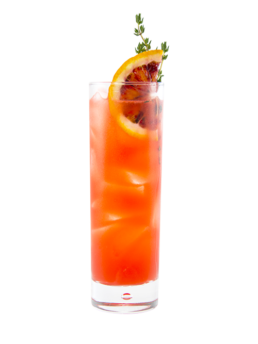 Check out the full range of Monin Fruit Purées here.